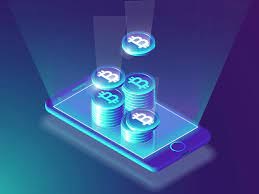 The Russian Government approved the concept of the Ministry of Finance for the regulation of cryptocurrencies. To remove digital currencies from the gray zone, it is proposed to oblige users to make transactions through verified crypto wallets opened through Russian banks.
The 9-page concept of the Ministry of Finance, published on the website of the Russian government, explains the need to strengthen the regulatory presence in the digital currency market by the increased activity of Russian users in this area. The document provides an expert assessment of the Russian crypto market. According to expert estimates, that is more than 12 million crypto wallets with a total balance of 2 trillion rubles ($25 billion) in cryptocurrencies.
The key initiatives of the concept oblige cryptocurrency owners to conduct operations with crypto within the perimeter of the Russian financial system. Russians are invited to open crypto wallets in Russian banks and undergo mandatory identification upon opening. Not all banks will be able to work with crypto wallets, but only those that have a universal license and are connected to the Transparent Blockchain service from Rosfinmonitoring, the Russian financial watchdog.
Crypto exchanges will have to open a Russian representative office with the registration of a Russian legal entity, have a license to conduct transactions with customer funds, and have the necessary authorized capital as well as meet high cybersecurity requirements.
Qualified and unqualified retail investors will have different limits for crypto transactions. The bill is expected to be introduced in the State Duma by February 18, 2022.
Via: 2Coinfox.info