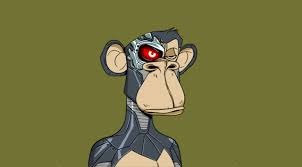 By the end of 2021, the market for non-fungible tokens exceeded $10.49 billion. In 12 months, it increased 170-fold.
According to the analytic report by NFTGO, the NFT market entered an explosive growth stage in 2021 after long inception in 2012-2016 and a slow development in 2017-2020. The main growth of the NFT market exploded in the second half of 2021.
The total number of collections exceeded 1213 by the end of 2021, and the number of minted NFTs exceeded 42.4 million tokens. In this area, as in the crypto world, there are whales, large holders of investment portfolios. There are about 834 whales in the NFT world.
For comparison: in 2018, the NFT market grew by 67% from $13.4 million to $22.39 million, and in 2019 increased by 23% from $22.44 million to $27.59 million. In 2021, NFT market added 124% but still remained insignificant compared to the rest of the crypto space.
Daily NFT trading volume also increased, from $270,000 on January 1, 2021 to $52.11 million on December 29, 2021. The peak daily volume was recorded on October 28, 2021, when it reached $570 million.
The number of addresses containing NFTs increased from 194,108 to 1,384,142 over the year.
More than half of the NFT market capitalization is avatars (53%). Art NFTs account for 15%, while games and metaverses account for 12% and 10%, respectively. The most significant share among NFT collections is occupied by 10,000 CryptoPunks worth $2.2 billion.
It is curious that in terms of numbers, the most significant group in the NFT space is gaming NFTs (53%), although their weight in the total capitalization is only 12%.
Via: 2Coinfox.info