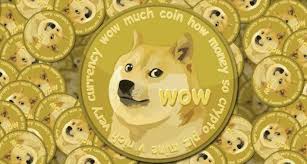 Users of the WallStreetBets subreddit launched a pump campaign of Dogecoin. During the day, it rose in price more than twofold.
One of the Reddit threads launched a discussion on Dogecoin. The crowd of retail investors rushed to buy meme coins, and as a result, the Dogecoin price jumped 156% within a day.
The WallStreetBets subreddit is a community of about two million private investors who discuss cryptocurrencies and traditional stocks. In mid-January, the subreddit discussion led to an explosive rise in price of the shares of the video game store chain GameStop. Private investors encouraged each other to invest in GameStop through social networks and forums. The company's shares jumped so strongly that they caused major Wall Street players to lose money. Hedge funds were betting on lower prices, and as a result, they were forced to close their short positions at a loss.
Short sellers who bet on the fall of the company's shares lost at least $3.3 billion since the beginning of 2021 alone, according to the financial and analytical company S3 Partners. At its peak, GameStop's share price reached almost $400, although at the beginning of the month it hovered around $40.
The actions of only a fraction of reddit users look unprofessional. Campaigns have features of short-squeeze strategy. In essence, this strategy supposes attraction of the liquidity and an attack of a specific asset, while remaining formally within the framework of the US Securities and Exchange Act.
On January 27, a message about Dogecoin appeared on WallStreetBets Twitter. In the hope of quick earnings, private investors rushed to buy coins and overclocked the price to a record $0.01950.
The head of the Binance crypto exchange, Changpeng Zhao, on Twitter urged investors to remember that such overclocking schemes are fraught with high volatility and subsequent collapse.
"HIGH risk WARNING. HIGH volatility WARNING. We won't be able to ban it or pause trading. Too many other exchanges trading it. Will just cause more problems. Please do exercise extreme caution," Zhao tweeted.
And billionaire and CEO of HDNet and HDTV cable network Mark Cuban wrote that he really likes what is happening with wallstreetbets.
"I got to say I LOVE LOVE what is going on with #wallstreetbets. All of those years of High Frequency Traders front running retail traders,now speed and density of information and retail trading is giving the little guy an edge. Even my 11 yr old traded w them and made $."
Via: 2Coinfox.info