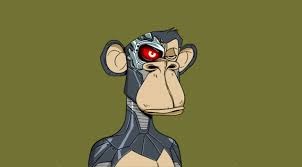 OpenSea explained the attempt to limit its minting instrument. According to OpenSea, the majority of NFTs minted this way was plagiarized or associated with spam.
Last week, OpenSea attempted to limit the use of its non-fungible token minting tool that was available to users of the platform. The platform introduced a limit of minting no more than 50 NFTs per month. But due to the rising wave of criticism, OpenSea waived restrictions but tried to explain its decision. In a Twitter thread, the company revealed that more than 80% of the NFTs minted using its free non-fungible token minting tool were either plagiarism or spam.
"Every decision we make, we make with our creators in mind. We originally built our shared storefront contract to make it easy for creators to onboard into the space. We didn't make this decision lightly. However, we've recently seen misuse of this feature increase exponentially. Over 80% of the items created with this tool were plagiarized works, fake collections, and spam. We made the change to address feedback we were receiving from our entire community. However, we should have previewed this with you before rolling it out."
Authors complained for months that OpenSea did not sufficiently protect their works from abuse by copyright infringers.
OpenSea is not giving up on the idea of ​​restricting access to the free NFT minting tool. The company said that it is working on several solutions that it hopes will be able to effectively counter possible fraud in this area. But before implementing them, OpenSea will take a closer look at the consequences of their introduction.
Meanwhile, NFT monthly trading volume hit a record high once again and topped $6.86 billion in January 2022. According to The Block Data Dashboard, OpenSea remains the largest marketplace for non-fungible tokens. January trading volume on OpenSea amounted to $4.21 billion. LooksRare stands on the second line with a trading volume of $2.25 billion.
Via: 2Coinfox.info