Earning interest in cryptocurrencies is fairly a new concept. There are few platform where you can earn interest on cryptocurrency deposit. The platforms provide full details of the annual interest rates and are updated every 15 minutes so you will get to know about the current interest rate running in the market.
Unlike centralized banking systems, in the decentralized crypto world irrespective of whether you are lending or borrowing, you get to keep the entire interest that you earn. Here in the decentralized market, the interest rate is not fixed on all the platform, but it is revised every 15 minutes.
One of the best ways to earn interests in cryptocurrencies is through lending. Crypto coins can be lent during the "lockup period" i.e. the time when you cannot liquidate your cryptocurrencies. Hence, the longer the lockup period, the more you can lend.
So, how do you earn interest through lending exactly? Well, there are two sources. Source one where you lend to traders who lend on your behalf and source two where you give a loan to someone else. Here, you can HODL your coins and even earn and passive income out of it.
So, blockchain decentralized market has introduced crypto loan concept into the market and the returns are quite high compared to centralized markets. The only drawback is the lack of transparency which the crypto market is currently working on. Some of the safety popular platforms are described below:
Best Platform To Earn Interest On Cryptocurrency
We have handpicked some reliable, safe and trusted platform to earn interest on cryptocurrency. Is it advisable to do your own research as well before investing funds with any of the platform listed below:
BlockFi
BlockFi Interest Account or BIA helps you to earn a compound interest of about 6.2% annually on Bitcoin or Ether coins. Backed by Gemini, BlockFi allows you to earn a stable income every month through its monthly payouts in Bitcoin and Ether.
Earning through BlockFi is really easy. Simply create an account that will take only a minute or so. Deposit BTC or ETH and earn about 6% interest annually. This interest compounds yielding a 6.2% interest rate annually. The equation is quite simple. A person who deposits 1 BTC at the beginning of a month will have an overall increase of 1.062 BTC i.e. more than 6.2% annually.
If an investor adds more crypto to his account, his interests will be compounded in the next available balance. BlockFi lends investor's assets to verified corporate borrowers and institutions. The platform has its own risk management systems who operate round-the-clock and keep a check on the platform. It also undertakes risk management practices under which any loss of client incentive is borne by BlockFi itself.
Visit BlockFi Website
Nexo
Nexo is a trusted lending platform in decentralized finance domain. It is a lending platform which offer users to earn 8% of annual interest on their USD, EUR and GBP deposit. Apart from fiat currencies it also offers interest on stable coin deposits which includes USDT, TUSD, USDC, PAX and SAI. NEXO Crypto Tokens are also a good option for passive as company distributes 30% profit to NEXO Token Holders. There is also no fee for deposit or withdrawal of funds.
Visit Whalelend Website
Compound
The Compound is an open-source protocol which runs on the Ethereum Blockchain and is quite flexible. The platform allows you to withdraw your assets at any time of the day. The Compound is, in fact, one of the fastest borrowing protocol and is entirely transparent and all transactions are done on a real-time basis. Moreover, the interest rate depends entirely on the demand and supply factor.
You can borrow as much as you want as long as you have enough collateral assets. The platform also allows you to borrow tokens to run protocols or to exchange them for other assets.
Visit Compound Website
WhaleLend (Tesseract Investment)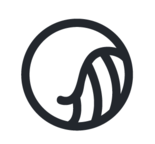 Start earning interest by lending your cryptocurrency in multiple lending markets. WhaleLend makes that all happen. It is one of the safest and most secure lending platforms. You simply need to create an account, deposit cryptos and start earning without much risk. Furthermore, here the interests are paid daily on the current rates and the currency of your investment.
WhaleLend works on a margin-lending mechanism where traders pay interest for the borrowed capital you lend. WhaleLend is a multi-exchange platform, completely transparent and is powered by AI which yields returns in real-time.
Visit Whalelend Website
Celsius Network
Launched in July 2018, Celsius charges no lending fees, penalties, termination, or default fees which is quite a relief. Celsius accepts dollars and convert them into BTC and ETH and pay their community members and pays high-interest rates on crypto coins and low rates on cash loans and since most of the interests on the loans go back to the community as weekly payouts, it is a win-win situation.
It pays 7% APR interest on BTC and ETH coins. Through CelPay™ you can now instantly transfer payment to your friends and family without any fees and wallet. You can also get dollar loans at 4.95% APR.
Visit Celcius Website
Holding Dividend Paying Cryptos
This is an extremely simple yet smart way to HODL cryptocurrencies. There is nothing much to do. You just need to identify the cryptocurrencies that return a good dividend.
KuCoin Shares are one of the best dividend-generating coins that will help you receive bonus up to 50% of your trading fees. CEFS or CryptopiaFeesShare is another high dividend-generating token that will help you receive about 4.5% of monthly revenue. NEO and TenX have there reward calculators which will help you in the process to predict your earnings.
Localcoinswap is a P2P crypto exchange similar to Localbitcoins which offer dividend on holding LCS (localcoinswap) tokens.
Earn interest via Person-to-Person Bitcoin Loan
Bitcoin has revolutionized the decentralized borrowing and lending market without any government regulation or intervention. This person-to-person lending allows lenders to lend their capital at an affordable interest rate and borrowers can also borrow cheap loans. The process is cheap, fast, and simple, unlike the conventional banking system. Peer-to-Peer lending platforms follow these simple steps:
Step 1: Registration and verification. You need to provide verification documents including ID proof, income proof, PayPal and social media verification, personal references, and also Seller Account Verification.
Step 2: You can choose the type of loan depending on its lending rates of the platform or as decided by the lender.
Step 3: Get your approval and receive funds instantly.
Popular Bitcoin lending and borrowing markets
Here is the detailed article on Top 7 Crypto Lending Platforms where you can earn interest on cryptocurrency. Few of them are listed below:
Bitbond
Based in Germany, this is a bitcoin P2P lending platform for small and medium-sized entrepreneurs. The platform is completely under the regulation of the German government and acts across borders.
BTCPOP
BTCPOP is the world's first P2P bank with its headquarters in the UK.  The platform sanctions all loans of small businesses and entrepreneurs almost immediately and all coins are stored in cold storage. All account holders get 5% for holding coins in BTCPOP accounts.