It is little difficult to select the best TRX wallet for you from the list of best Tron wallets for storing and staking purpose. As cryptocurrencies like TRON (TRX) have become more mainstream, the need for secure storage solutions has grown. When it comes to choosing a wallet for your TRX and TRC20 tokens, you have several options to consider based on your needs and level of security. This guide will walk you through the pros and cons of various TRON wallet types so you can make an informed choice and find an option that suits your needs.
Whether you prefer a hardware wallet for maximum security, a desktop wallet for convenience, or a mobile wallet on the go, you'll find details on the top TRX wallets in each category to help you confidently store and manage your TRON cryptocurrency.
What Is TRON (TRX) and What Are TRC Tokens?
The TRON blockchain is a type of blockchain that supports smart contracts. This means it can handle different cryptographic tokens that operate as separate assets. Among these assets are TRC-20 tokens, which are specifically designed to work on the TRON blockchain. These tokens can be used alongside the native TRX coin.
TRC-20 tokens are created according to a standard called TRC-20, which allows them to make full use of the TRON blockchain. This means they can easily be transferred and used as interchangeable assets. If you have TRC-20 tokens, you can store them in wallets that support TRON, such as TronLink. Additionally, these tokens can be integrated into decentralized applications that run on the TRON network.
There are three token standards used on the TRON network. One of them is TRC-721, which is used for issuing non-fungible tokens. Another standard is TRC-1155, similar to ERC-1155 of Ethereum, and it allows for the representation and management of multiple fungible or non-fungible tokens in a single contract. This helps improve development efficiencies. Lastly, there is TRC-10, which is based on chain rather than TVM.
Best Tron Wallets for TRX and TRC Tokens
There are many Tron wallets are available in the market but selecting the best Tron wallet for your TRX and TRC tokens is depends upon many factors such as staking. When it comes to storing your TRX coins and TRC20 tokens, hardware wallets are the most secure option.
Alternatively, you can use software wallets like desktop wallet/mobile wallet that you install on your Windows, Mac or Linux computer or in mobile device. Your private keys are stored on your device, giving you full control over your funds. However, it also means you are responsible for backing up and protecting your wallet and if you lost the key there will be no way to recover your funds. Here are some of the best Tron wallets of each type:
Ledger Nano X
The Ledger Nano X is a popular hardware wallet that supports TRX and all TRC20 tokens. You can store and stake your TRON and tokens without any issue. It is a Bluetooth enabled secure device that stores your private keys offline. The Nano X is compatible with Ledger Live, an intuitive app that lets you manage your TRX and TRC20 tokens on desktop and mobile.
To get started, simply connect your Nano X to your computer and install the TRON app on the device using Ledger Live. You can then send TRX and TRC20 tokens to the wallet addresses controlled by your Nano X. Your private keys are stored on the device itself, so your funds remain safe even if your computer is compromised.
Ledger Nano X offers robust security for your digital assets with features like a secure element chip, PIN code, recovery phrase, firmware verification, and more. It starts at $119 and is an excellent choice if you want to store sizable amounts of TRX and TRC20 tokens in a hardware wallet.
Trezor Model T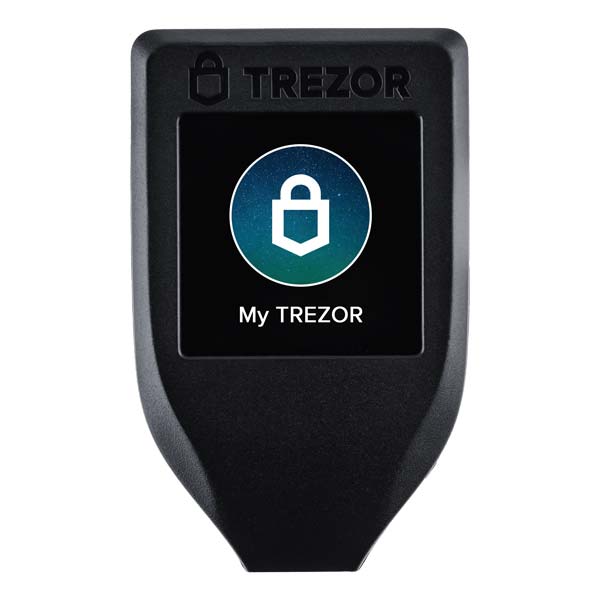 The Trezor Model T is another reputable hardware wallet that supports TRX and all TRC20 tokens. Like the Ledger Nano X, the Trezor Model T generates and stores your private keys offline on the device. It also uses a recovery seed and PIN code to help protect your funds.
To use the Trezor Model T with TRX and TRC20 tokens, you will install the Tron app on the Trezor using Trezor Bridge. You can then send and receive TRX and TRC20 tokens using the addresses provided by your Trezor wallet. The Trezor interface is very intuitive and easy to navigate.
The Trezor Model T provides bank-grade security for your TRX and TRC20 tokens with its custom security chip and other advanced features. It starts at $170, making it another excellent high-security option for storing your TRON cryptocurrency.
Guarda Wallet
Guarda Wallet is a secure multi-currency non-custodial crypto storage that supports over 40 major blockchains (including Tron TRX) and more than 10.000 tokens. The wallets are available for Web, Desktop, Mobile (iOS and Android) and Chrome Extension.
The wallets created on Guarda have fantastic functionality – besides secure custody-free storages and rapid transactions, users have access to built-in crypto exchanges and purchases – all within one user-friendly and clean interface.  For those willing to step their security game up, Guarda offers Ledger Nano hardware wallet integration for Web and Desktop versions.
Exodus
Exodus is a popular desktop wallet which recently launched its mobile version. It supports a big list of coins including TRON. Apart from security, I like the Exodus wallet due to it's easy to use an attractive user interface with a portfolio tracker. Similar to other wallets it uses a seed phrase for the generation and backup of your wallet. It is highly recommended to keep the seed word safe as it is highly important to take a backup of your entire fund. Exodus wallets also equipped with built-in exchange to exchange your cryptocurrencies instantly. Get Exodus Now.
Tronlink
TronLink, a decentralised wallet that offers consumers improved crypto asset management, is a well-known Tron wallet. The wallet has huge user base, according to its official website, and other engineers are working assiduously to improve the wallet as they expand the Tron ecosystem.
Notably, TronLink contains sophisticated data security features like multi-layered encryption employing a complicated algorithm and local storing of private keys for extra security. TronLink, one of the most complete wallets on Tron, supports all tokens on the blockchain, including TRX, TRC-10, and TRC-20 tokens. Get Tronlink now
Atomic Wallet
Since the wallet's launch in 2017, Atomic Wallet has given cryptocurrency fans a fully decentralized place to store their tokens securely. Many cryptocurrencies, including TRX, may be managed, staked, purchased, or swapped using Atomic Wallet's safe and user-friendly interface. Atomic Wallet is a noncustodial wallet, meaning it doesn't hold your Tron currency on its own servers but instead safeguards them on the blockchain. You must quickly establish and set up a Tron wallet on the app in order to store TRX on Atomic Wallet. You can buy and swap TRX directly from your wallet using a quick and secure payment processor if you have an Atomic Tron wallet. Get Atomic wallet
Trust Wallet
The safe and perfect storing of numerous coins and tokens makes Trust Wallet popular among millions of users. Recently bought by Binance, Trust Wallet is firmly entrenched in the crypto community and offers superior safe token storage. To keep your TRX and other tokens secure, a seed phrase will be produced when you join up for the wallet.
Although Trust Wallet is a hot wallet, your money is kept on cold storage servers, which are secure and unattainable to hackers. With the aid of Trust Wallet, you can stake your TRX tokens in exchange for voting privileges and passive revenue. Additionally, the wallet comes with a very useful DApp web3 browser that enables users to easily connect with a variety of decentralized apps.
TRON Web Wallet
TRON Web Wallet or Tronscan is an online wallet and is one of the quickest and easiest ways to store your TRON coins. The sign-up process is fairly easy and the interface is also quite user-friendly. As you sign up, the interface will automatically store a copy of your private keys which can later be used for recovering your User ID or password in case you are locked out. You can view your account information like balance, transactions, etc through your wallet. You can also freeze some of your coins as well.
Conclusion
In conclusion, with so many TRX wallet options available, you now have the knowledge to choose one tailored to your needs. Whether you prefer the security of a hardware wallet, the convenience of a browser extension, or an all-in-one solution on your mobile device, you can't go wrong. And whichever you choose, be sure to enable 2FA for an added layer of protection and stake your TRX for rewards. The TRON blockchain provides many opportunities for earning and growth.