Looking for Best paying Proof of Stake (pos) Coins? We added some Highest-paying Proof of Stake (PoS cryptocurrency). These best staking coins are a safe way to earn passive income if you have invested and holding them for the long term.
The Blockchain network uses computer algorithms to validate the transaction of digital currencies like Bitcoin, Ethereum, etc. This can be done through Proof-of-Work (PoW) or mining of blocks which requires a lot of electricity and energy consumption within the network. So, due to the excessive cost involved in the PoW process, there has been a shift into a new distributed consensus mechanism known as Proof-of-Stake or PoS.
What is PoS?
Proof-of-Stake or PoS is an alternative to PoW and is a decentralized consensus mechanism that helps users to actually stake the coins in the Blockchain and earn greater returns in the network. In PoS, stakeholders have control of their funds, can take decisions or vote, and receive rewards for staking.
How does PoS work?
PoS follows the simple principle of pseudo-random selection whereby participants with a greater stake in the network will automatically get selected for forging or minting their blocks in the network, but that does not mean that others with small stakes will be deprived. There are other selections factors such as randomizes block selection or masternodes which will ensure that all stakeholders get their share in the network.
PoS unlike PoW does not mine the blocks but instead forge or mint so that all participants have a significant share in the network.
Benefits of PoS
Less costly. PoS does not require you to invest in costly hardware and is more energy-efficient than PoW.
PoS is environment-friendly. Users are offered guaranteed returns, unlike PoW. The value of the staked coins does not fall unless there is a change in their market value.
Stakers can delegate their voting rights to a third party. In return, delegates can earn a return and pay dividends to their supporters.
Recommended Articles:
Best Staking Coins [Highly Profitable Proof of Stake (PoS) Coins]
Below is enlisted some of the best PoS cryptocurrencies available in the market.
PolkaDot
Polkadot is a multi-chain network that intends to facilitate blockchain interoperability. Staking is a key function in the Polkadot ecosystem, allowing players to protect the network, validate transactions, and earn rewards in exchange.
Staking in Polkadot entails locking up a particular quantity of DOT tokens, the Polkadot network's native cryptocurrency, in order to participate in the network's consensus mechanism. The process of staking DOT tokens contributes to the network's security and overall integrity.
Participants can become validators or suggest validators by staking DOT tokens. Validators are in charge of creating blocks, validating transactions, and ensuring the network's security. Nominators, on the other hand, choose reliable validators and share the benefits created by those validators. Staking Reward: 15% – 16%.
Solana
Solana is a scalable blockchain that was created with efficiency in mind. Solana's minimal fees and speedy transactions enable this scalability. SOL is one of the greatest staking currencies due to the quickness with which transactions are completed and the minimal cost of doing so. Most transactions are completed in a matter of seconds. While you cannot operate your own node when staking on the Solana network, you can stake your coins with over 640 validators.
When you delegate your stake to Solana validators, you will be able to share in the rewards that these persons get. Staking Reward: 6% – 7%.
Tezos
Tezos is a multipurpose and open-source platform built for developing dApps and secure smart contracts with new technological innovations and another option for best staking coins. XTZ is the digital currency of the platform and is issued through a process called baking. Bakers earn their rewards through their deposits in the network. Each block baked in the process is validated and authenticated and in case of any breach in protocol bakers lose their deposits. List of Best Tezos Bakers
Features:
Secure network through the implementation of upgraded smart contracts.
All stakeholders can participate in the network through baking or delegating and earn rewards (7% – 8%).
ChangeNOW
ChangeNOW, the leading registration-free instant exchange platform, launched NOW Token in May 2018. The first token launched by an instant exchange platform, NOW allows its holders to list new assets on ChangeNOW, get cashback from exchanges (coming soon!) and now holders can also earn up to 12.5% APR through its Staking Program. You can purchase NOW coin from IDEX and Binance DEX for staking it. Investors will receive it through various giveaways that the platform offers fairly regularly.
DASH
DASH or digital cash is the next-gen cryptocurrency and one of the first cryptocurrencies to implement PoS mechanism into its network. DASH acts like a decentralized P2P or electronic cash much like liquid cash and is used in many countries for day-to-day activities like shopping or payment of bills. DASH is one such cryptocurrency that is accepted globally along with fiat currencies such as USD/INR/EUR and GBP.
DASH has implemented some new features like PrivateSend or InstantSend for secure and fast transactions. DASH Hodlers can run a masternode and earn dividends in DASH coins. To run a masternode, users need to hold a minimum value of 1000 DASH units. Dash staking reward is approximately 5% – 6%.
COSMOS
COSMOS often referred to as the 'Internet of Blockchains' is a one-time solution for the problems of interoperability and scalability that blockchain currently faces today. COSMOS provides easy communication between the different blockchains and also secures fast and easy transactions throughout the networks.
ATOM is the official coin of COSMOS. Stakeholders can delegate their authority to chosen validators and earn rewards. Validators in return earn dividends. However, if a validator corrupts the network, the delegator will be responsible and might lose his/her stake in the network. Staring Rewards: 24% – 25%.
Features:
Highly scalable.
Solves the problem of usability issues making it simple to use.
Allows interoperability among blockchain communities.
Neblio (NEBL)
Neblio or NEBL is a blockchain network specially designed to meet the varying needs of enterprise solutions and services.
Neblio Token Protocol-1 or NTP1 allows easy creation and use of digital assets within the network without any technical expertise or knowledge. Neblio is, in fact, one of the easiest blockchain platforms for launching your new project. Furthermore, the PoS consensus makes the blockchain all the more secure and fast. Staking reward: 9%.
Features:
Developers can integrate their newly developed applications through API SDKs available in 8 different programming languages.
Lightning-fast network.
Each time you stake a block in the network your wallet is credited with NEBL coins.
QTUM
QTUM is an open-source decentralized public Blockchain platform run by the QTUM foundation. It runs on the PoS consensus mechanism secured by UTXO leveraging the benefits of smart contracts and virtual machines like EVM and x86 VM.
QTUM can be rightfully said as the advanced version of both Bitcoin and Ethereum with the added feature of PoS mechanism.
Another unique feature of QTUM is that there is no minimum requirement for the amount of stake and you can increase the size of your block without the use of a hard fork. Staking reward: 20%
Features:
Deploy and use smart contracts through the business-friendly QTUM platform.
Completely decentralized and at par with the latest technologies.
Customized solutions for big ventures and enterprise clients.
QTUM is based on Decentralized Governance Protocol or DGP that will help users to modify blockchain settings with the help of smart contracts.
Supports widely used programming languages like C, C++, Rust, etc.
Peer-to-Peer network and a global platform.
Supports multiple wallets.
Scope for blockchain and app development.
PIVX
PIVX (Private Instant Verified Transaction) is an open-source P2P cryptocurrency was formerly forked out from DASH cryptocurrency in 2016. There is no entry limit to PIVX and users can stake any amount they want. PIVX works through a network of masternodes requiring 10,000 PIVX with 5% annual returns on your investments. Staking Rewards: 8% to 10%.
NEO
NEO commonly known as "Chinese Ethereum" is the first open-source blockchain network developed in China and one of the top cryptocurrencies in the world. NEO originally known as 'AntShares' allows developers to create dApps and smart contracts on the platform.
NEO blockchain supports multiple programming languages. The fees for deploying smart contracts are paid through a separate cryptocurrency known as GAS which can also be staked for earning returns on your wallets. Staking rewards: 3% – 4%.
Features:
The NEO platform supports both NEO coins as well as GAS. So, if you are holding NEO coins in your wallet you can earn returns on GAS.
NEO supports most of the popular programming languages like C++, C#, Java, etc.
NEO occupies the major share in the cryptocurrency market in China.
NEO does not require you to keep your wallets open all the time for staking.
Livepeer
Livepeer is a completely decentralized and fully scalable live video streaming open-source blockchain platform. Built on the Ethereum blockchain, Livepeer allows developers to broadcast live videos of their projects into the fully tokenized platform.
Users can earn fees or mint tokens by integrating with transcoders in the platform. LPT is the native token of this platform but is not necessarily used for performing transactions. ETH token is used mostly for all transactions like payment of fees for broadcasting or transaction fees for transcoders. Token holders can bond with transcoders and stake and earn LPT. Staking rewards: 20% – 21%.
Features:
A peer-to-peer network that allows full scalability.
Low transaction fees.
Completely decentralized thus allowing stakeholders to have full control over the network.
EOS
EOS.IO is a blockchain protocol powered by EOS cryptocurrency for fast and secure application throughout the network. PoS consensus mechanism ensures smooth and quick functioning of EOS.IO blockchain. The platform can be used for hosting dApps and smart contracts for enterprise applications.
Features:
Highly scalable and can perform millions of transactions within a second.
Highly flexible and can be customized for private or public applications to suit the various needs of your business.
The interface is user-friendly.
Users can refer to friends and earn rewards.
TRON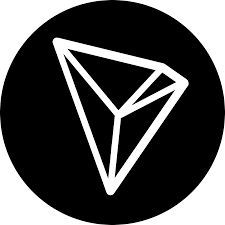 TRON can be voted as one of the largest decentralized blockchain operating systems in the world. TRONIX or TRX is the official currency of the platform and is ERC-20 compatible. The app is available for desktop as well as iOS and Android phones. TRON supports secure and lightning-fast transactions of about 2000 transactions per second. The TRON ATM supports the online transfer of TRX tokens, purchase of TRX, purchase of gifts and goods, and purchase of bandwidth.
Features:
The platform is highly scalable and can cater to the needs of thousands of users at a time.
Highly reliable and secure network.
Lightning-fast transactions.
Elrond
The list of Best Staking Coins includes, Elrond is a highly scalable and secure blockchain for distributed applications. Elrond blockchain is trying to solve the scaling issue of traditional blockchain beyond the other sharding blockchain like Zilliqa with the help of Adaptive State Sharding and Secure Proof of Stake. As claimed by Elrond, Adaptive state Sharding improves the 1000x throughput of the blockchain.
Currently, users can pre-stake Elrond ERC20 tokens (ERD) with the help of Matamask and the staking reward is approximately 8-10% per anum. Visit https://stake.elrond.com/ for more info.